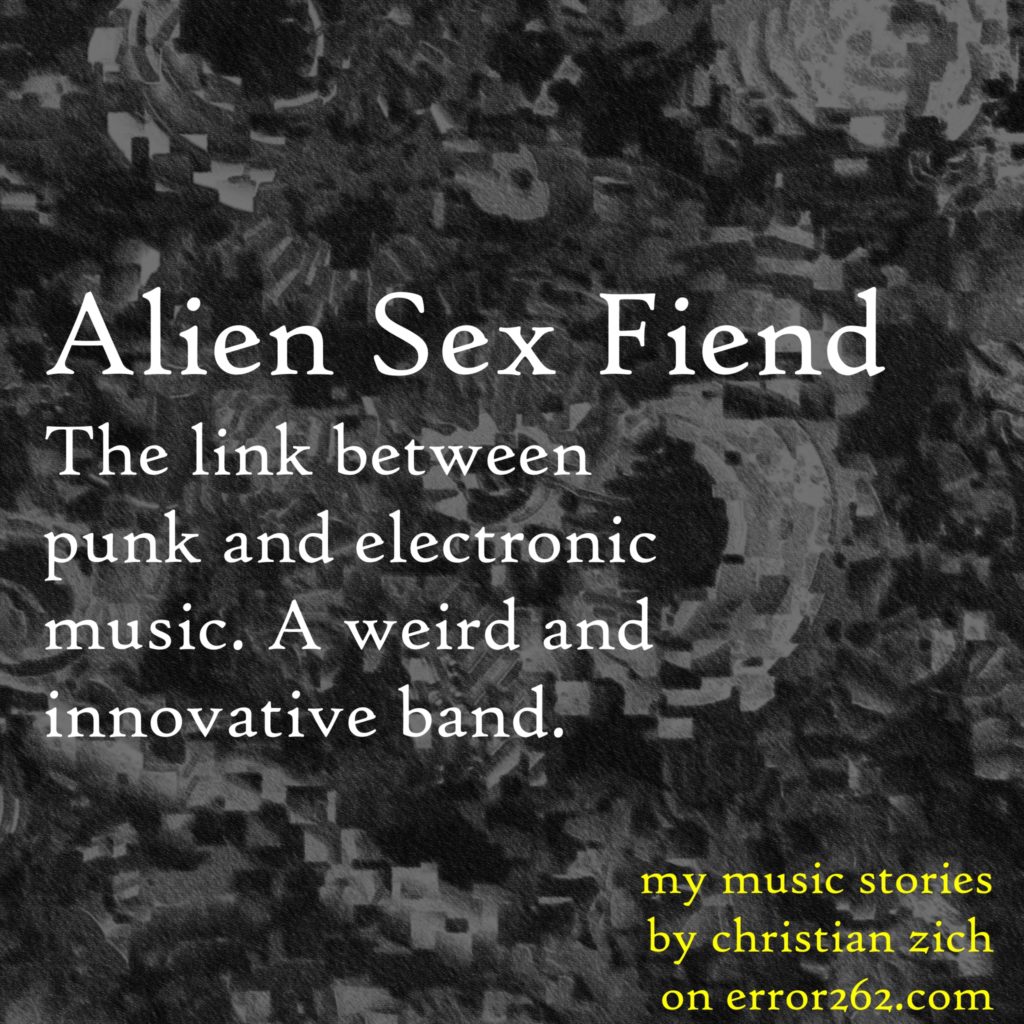 After Human League there was no electronic milestone for a long time. O.k., there were some Neue Deutsche Welle/New Wave bands that inspired me, but in retrospect I had a musical AHA effect only with the British band Alien Sex Fiend again. A very adventurous combination of punk, synthesizer sounds and drum computer. Especially the dark lyrics appealed to me, here is an excerpt:
*Breakdown is on it's way* 
*Breakdown in a month or a day* 
*Breakdown and cry, lay down and die* 
* Goodbye, goodbye. *
Somehow it was really cool at that time to learn these destructive lyrics by heart with enthusiasm and to set it as a counterpoint to the whole perfect Popper world. I still remember the lyrics and the song ("Breakdown and Cry") is still one of my absolute favorites. But the absolute highlight on the LP was "E.S.T. Trip to the Moon". In 1984 this track was in the British Independent Charts for quite some time and I celebrate it until today. Have fun listening to it.
More music stories…